Retreat: Divine Femininity - Physical Body Journey (Ticino)
22.-24th of July 2022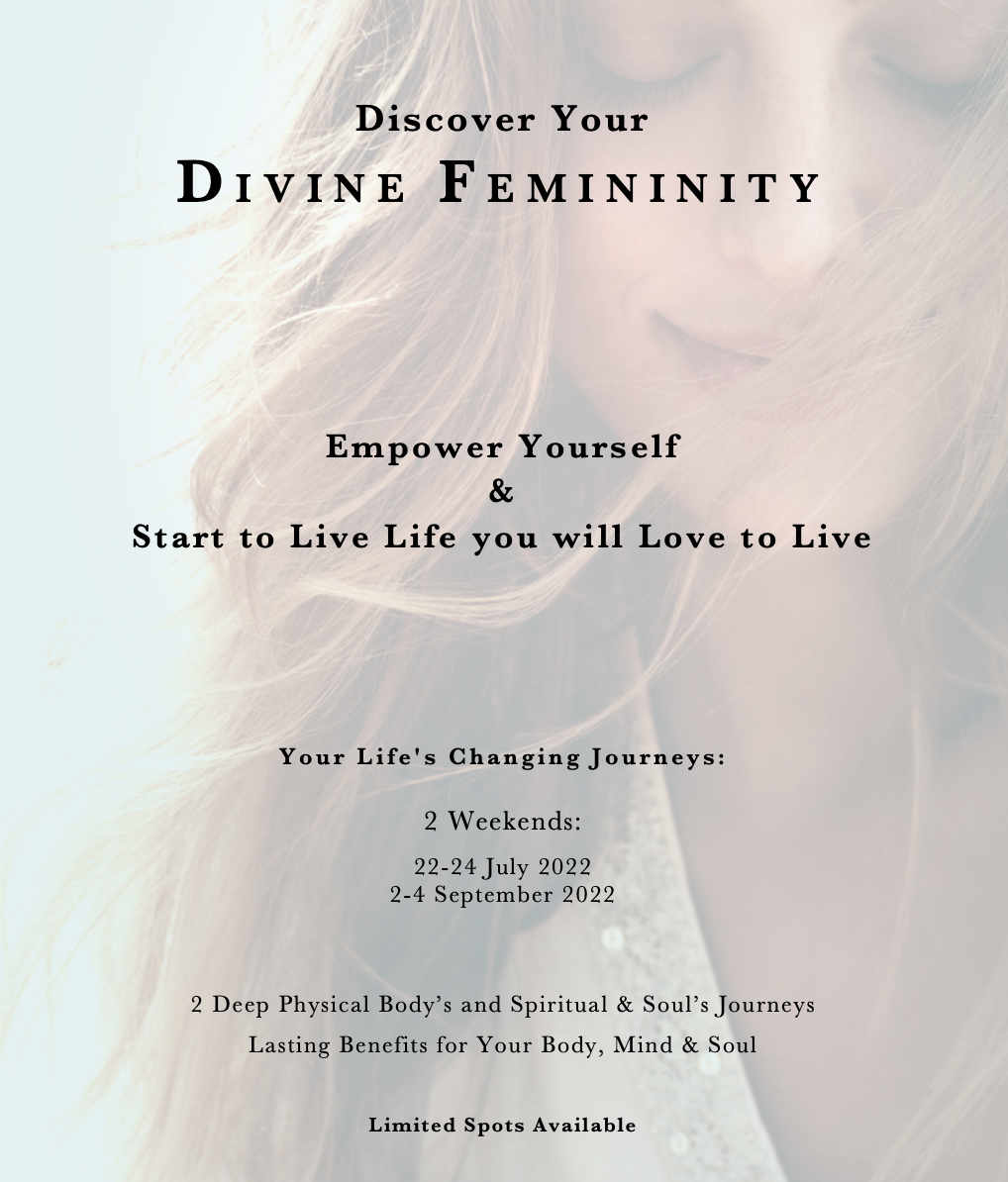 You can choose to experience both Physical Body's and Spiritual & Soul's Journeys together (2 Weekends) or embark on only one of them. While choosing to participate in both of them, we will offer you a special discount of CHF 300 from the regular 2 Weekend's Retreats price! Early Bird offer for one on the 2 retreats is awaiting for you was well.
How well do you know yourself?
Do you feel your body?
Are you aware of the Divine Feminine within you?
Do you truly love yourself?

Reconnecting with your femininity is a marvellous journey into your inner world. Your body is a bridge to your true essence, which allows you to discover the source of infinite unconditional love, overall health and abundance; all of which lies within you.

Being able to truly connect with your feminine energy and your other perceptive qualities means restoring your harmonious flow. When your harmonious flow is disrupted, blocked or there are other resistances, you may experience undesirable sensations which can have negative effects on both your health and happiness.

Any type of exchange, whether sexual, emotional or mental can only flow naturally when the "feminine" is honoured, feels safe and it's fully available within you. Only then you can truly open up to another person.

How often we all turn to our deepest desire to live our life in love and create life from love?

Well, this can become reality!


By allowing yourself to turn your consciousness inwards you will allow yourself to open up to a deep healing of the feminine, embrace your inner qualities and create a truly powerful energy field of your unique feminine vibration of grace, love and light.

"Knowing yourself is the beginning of all wisdom"

As Aristotle said, the relationship with yourself is the most important relationships to begin with in your life.

This is the right time to start a Life changing Journey, to empower yourself and start to live a life you will love to live.

Join us in this exciting Journey of Re-connection, Self-Discovery and access Your own Wisdom!

With much love,
Monika and Debora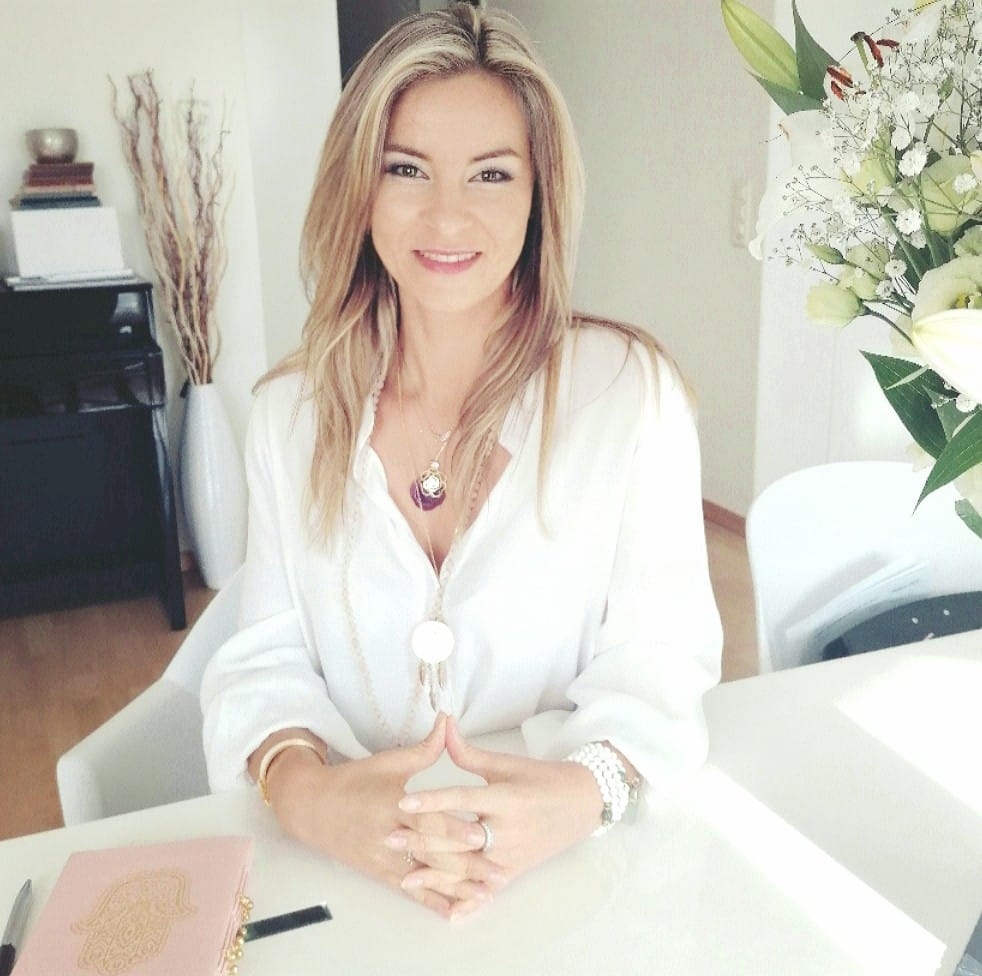 Monika
My journey with alternative medicine, holistic perspective on health and spirituality was always nourished by insatiable curiosity and a strong inner feeling that connections between all of our aspects as psychological, emotional, physical as well as spiritual, are the key to our ultimate happiness and highest wellbeing. During my Spiritual Journey, I've decided to quit my corporate work understanding that undertaking fully the Spiritual Path meant starting to remember WHO I AM and aligning with my real Soul's Calling.
Now my Real Passion became my True Profession and I am supporting and guiding clients all over the world to start to remember WHO they are to Live Lives they are Loving to Live!
Debora
My passion for cooking and food already started when I was a child. After my masters in psychology, I went on a multi-year journey to find out how else I could positively influence the mental and physical health. Nutrition and meditation in particular caught my attention.
In addition to my further education as a holistic nutrition and health consultant, I also integrate principles of Ayurveda and focus on gut health. I love helping people to eat healthier, more varied and more enjoyable.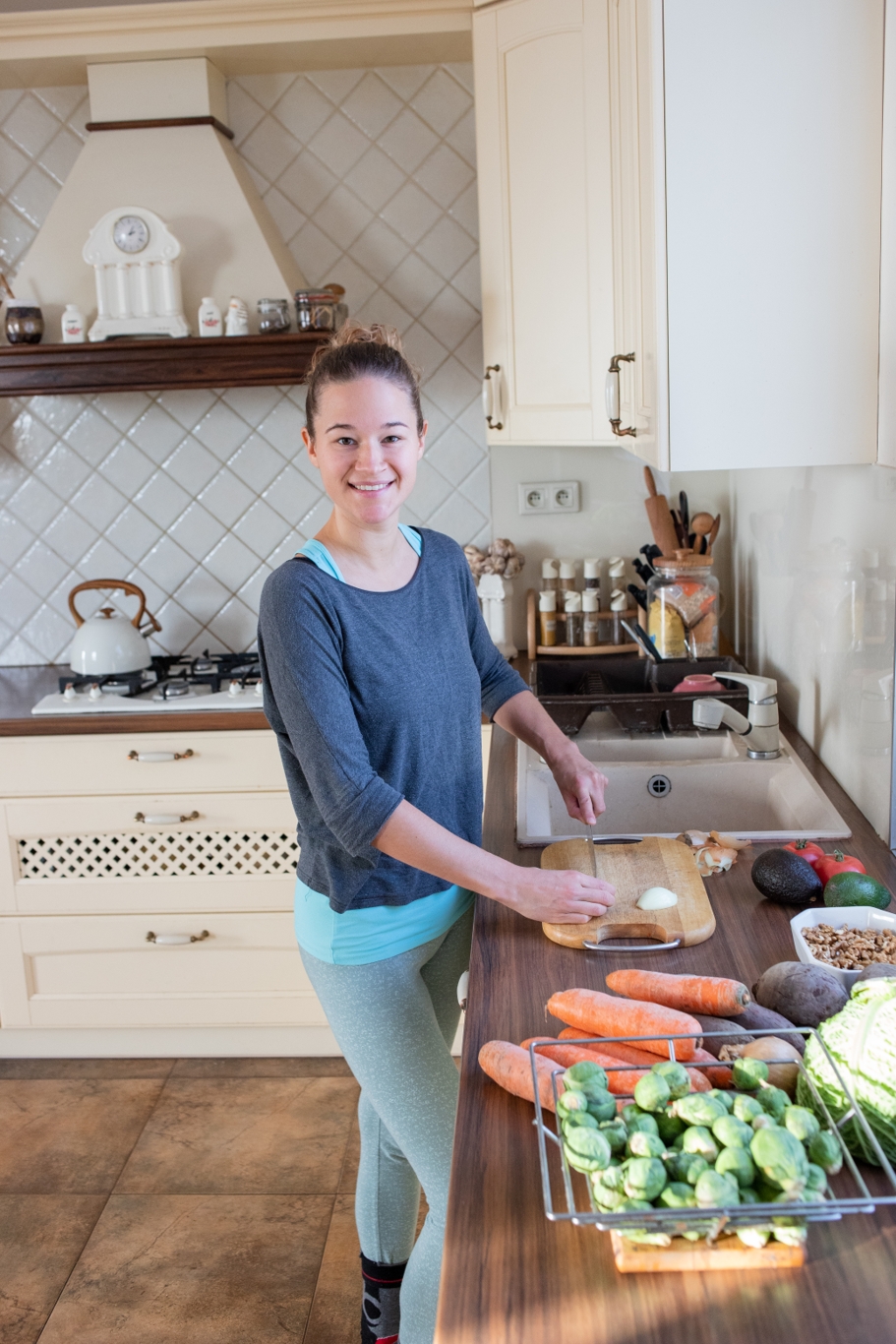 Schedule
FRIDAY
15:00 - 17:00 Arrival
17:30 Welcome circle & dinner
19:30 Physical Body Clearing & Energising (90 mins.)
SATURDAY
7:00 Soul's Sunrise mediation (30 mins.)
8:00 Loving kindness breathwork (1h 45 mins.)
10:00 Brunch
11:30 Physical Body's Journey in daily life WORKSHOP
13:30-14:30 Free time
14:30 Nourishing our body WORKSHOP (90 mins.)
16:30 Preparing nutritious food for our body together
17:30 Dinner & Free time
19:30 Trans-ecstatic dance (90 mins.)
SUNDAY
7:00 Soul's Sunrise mediation (45 mins.)
10:00 Brunch
12:00 12:00 Channeling of Mother Gaia with Guided Meditation in nature
14:00 Closing circle and Departure
Program package
3x meditation (no experience needed)
Different workshops
accommodation for 2 nights
Welcome present
4 nutritious, healthy, and delicious meals (will be adjusted to your nutritional needs). Brunch, dinner, snacks & coffee/tea
1 cooking class
nutrition workshop
small group size (max. 10 people)
The menu will be adapted to the participants.
Price per person
To ensure that we can provide each person with individual attention, the retreat will be closed for limited quantity of participants.
Early bird until the 15th of April each minus CHF 100.
4-bed room: CHF 980
Double bedroom (only 2 available): CHF 1080
single bedroom (only 1 available): CHF 1180
Cancellation due to Covid: 100% refund
Booking via foodbydebora@gmail.com
Accommodation
You will stay in a beautifully renovated house with breathtaking views of the surrounding mountains in a small village in the magical Ticino valley. The rooms are kept simple and you can choose between single, double or shared rooms. The toilets and showers are shared, but there are enough of them.
Wild Valley Palm Terrace (Casa Schira)
Paese 52, 6661 Loco
Arriving by train: Take the train to Locarno train station and then the bus for about 30 minutes to Loco, Paese.
Arriving by car: There are parking spaces next to the house.